South Eastern Interiors (SEI) is thrilled to announce our recent acceptance into the Brent Business Climate Charter. This exciting endeavour represents not just an accolade but signifies our unwavering commitment towards a greener, more sustainable future. As London's shop owners and entrepreneurs consistently look to revolutionise their spaces, sustainability has become a cornerstone of modern interior design. SEI proudly stands at the forefront of this movement.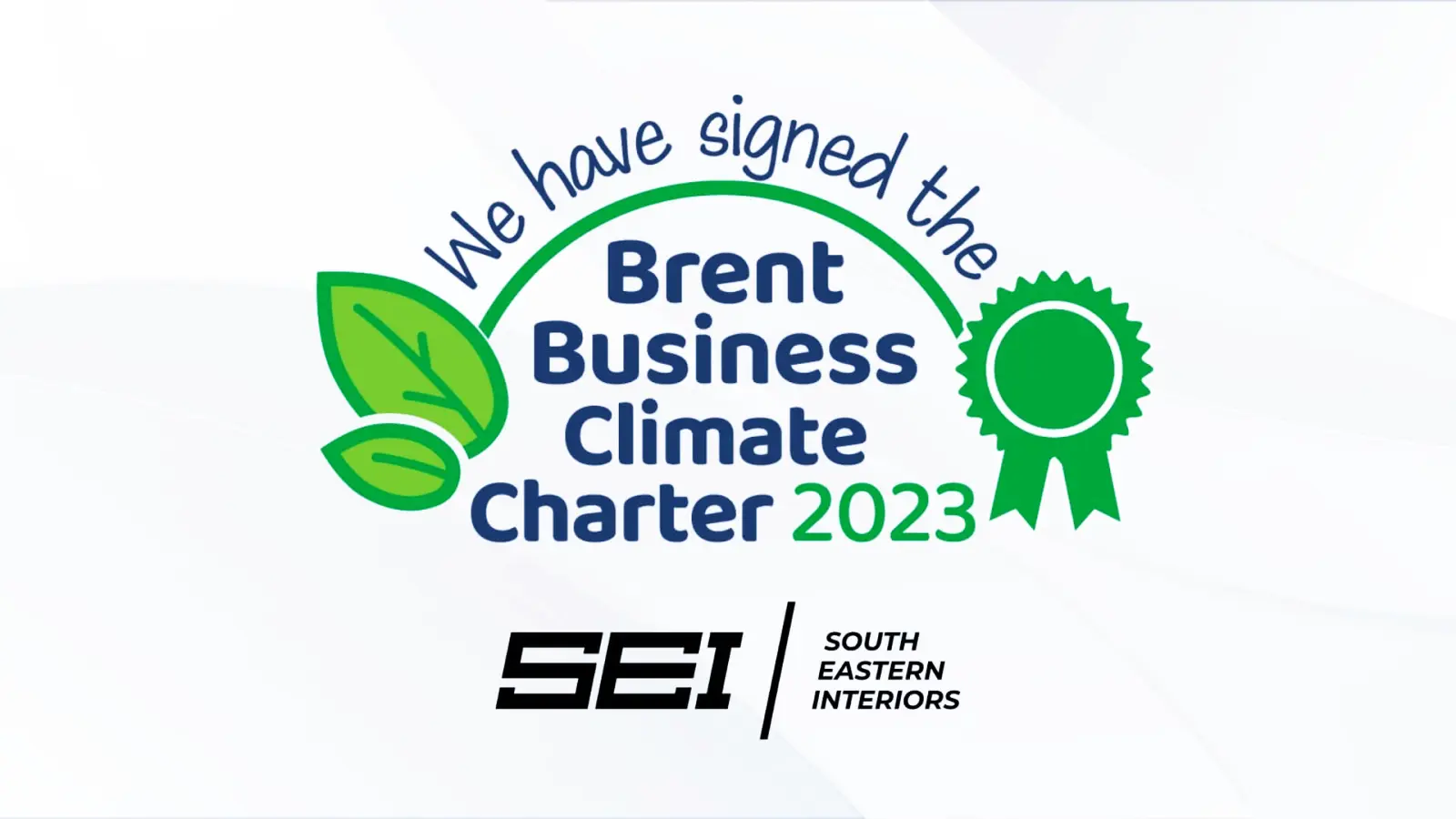 Brent Business Climate Charter: Pioneering a Greener Future for London's Businesses
The Brent Business Climate Charter stands as a testament to the unwavering commitment the municipality has towards creating a more sustainable and environmentally-conscious London. Established with the primary aim of making Brent a net-zero borough by 2030, this charter serves as a beacon for businesses ready to prioritise sustainability and make impactful changes in their operations.
So, what does being a member of this charter entail?
Comprehensive Support System: Joining the Brent Business Climate Charter is more than just a badge of honour. It's about integrating into a network that provides continual assistance and tools to help businesses achieve their green objectives. With initiatives such as the Climate Essentials Carbon Management Software, businesses can measure their carbon footprint with ease, identify areas that need immediate attention, and develop strategies that stand the test of time.
Energy Efficiency Emphasis: Brent Council's collaboration with Camden Council heralds an energy efficiency programme designed for businesses. Selected businesses will benefit from a comprehensive energy audit, a detailed recommendation report, and an energy management dashboard to monitor and assess progress. The cherry on top? The council also offers grants of up to £10,000, enabling businesses to implement energy-saving solutions based on their audit results.
Promoting Sustainable Transportation: With the 'Brent's Bikes for Business' initiative, Brent Council encourages local businesses to reduce their carbon footprint through sustainable transportation. Whether it's a subsidy towards purchasing a cargo bike or discounts on using existing cargo bike services, the council is determined to replace polluting vehicles with greener alternatives.
Continuous Learning and Development: The charter ensures businesses are never out of touch with the latest in sustainability. Through online courses like Climate Fit and webinars from Better Futures+, businesses can stay abreast of cutting-edge practices, from energy-saving techniques to avoiding the pitfalls of greenwashing.
A Wealth of Resources: Members can tap into an exhaustive list of reading materials, from the UK Business Climate Hub's advice to detailed guides commissioned by the Mayor of London. These resources offer invaluable insights and practical steps to become a net-zero business.
In essence, the Brent Business Climate Charter isn't just a programme; it's a movement. A movement that seeks to rewrite the narrative of how businesses operate in an urban landscape. By joining forces with this charter, South Eastern Interiors (SEI) affirms its position as a front-runner in sustainable interior design, reinforcing our commitment to not just our clients but also to the planet. As we embark on this transformative journey, we encourage other businesses to join us, ensuring a greener, brighter future for all.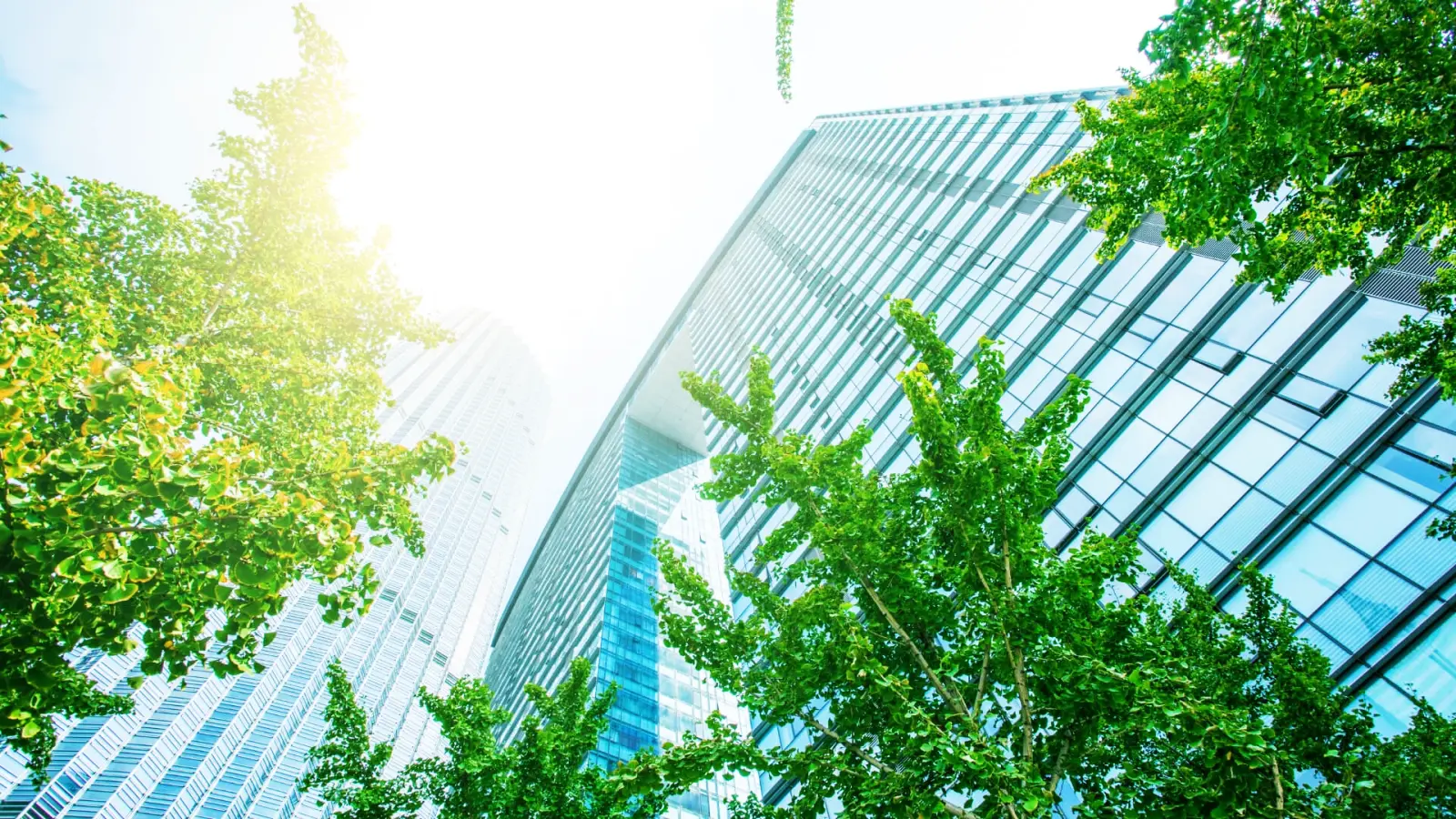 What is Sustainable Interior Design London
Interior design, when infused with sustainability principles, transforms spaces into eco-friendly environments without compromising aesthetics. SEI's involvement with the Brent Business Climate Charter further cements our dedication to creating designs that resonate with today's environmentally-conscious clientele. While reflecting the ethos of each brand, our designs also keep in mind the larger goal: a greener London. By integrating eco-friendly materials and sustainable practices, we're ensuring that businesses not only look great but also contribute positively to the environment.
What is Sustainable Construction London
The construction phase is crucial in determining a project's eco-friendliness. Traditional construction often involves resource-heavy methods and materials, potentially leaving a significant carbon footprint. SEI is committed to overturning this trend. Our sustainable construction practices involve the use of reclaimed materials, efficient energy usage, and waste-reducing techniques. By doing so, we're not only conserving resources but are also creating structures that are energy-efficient in the long run.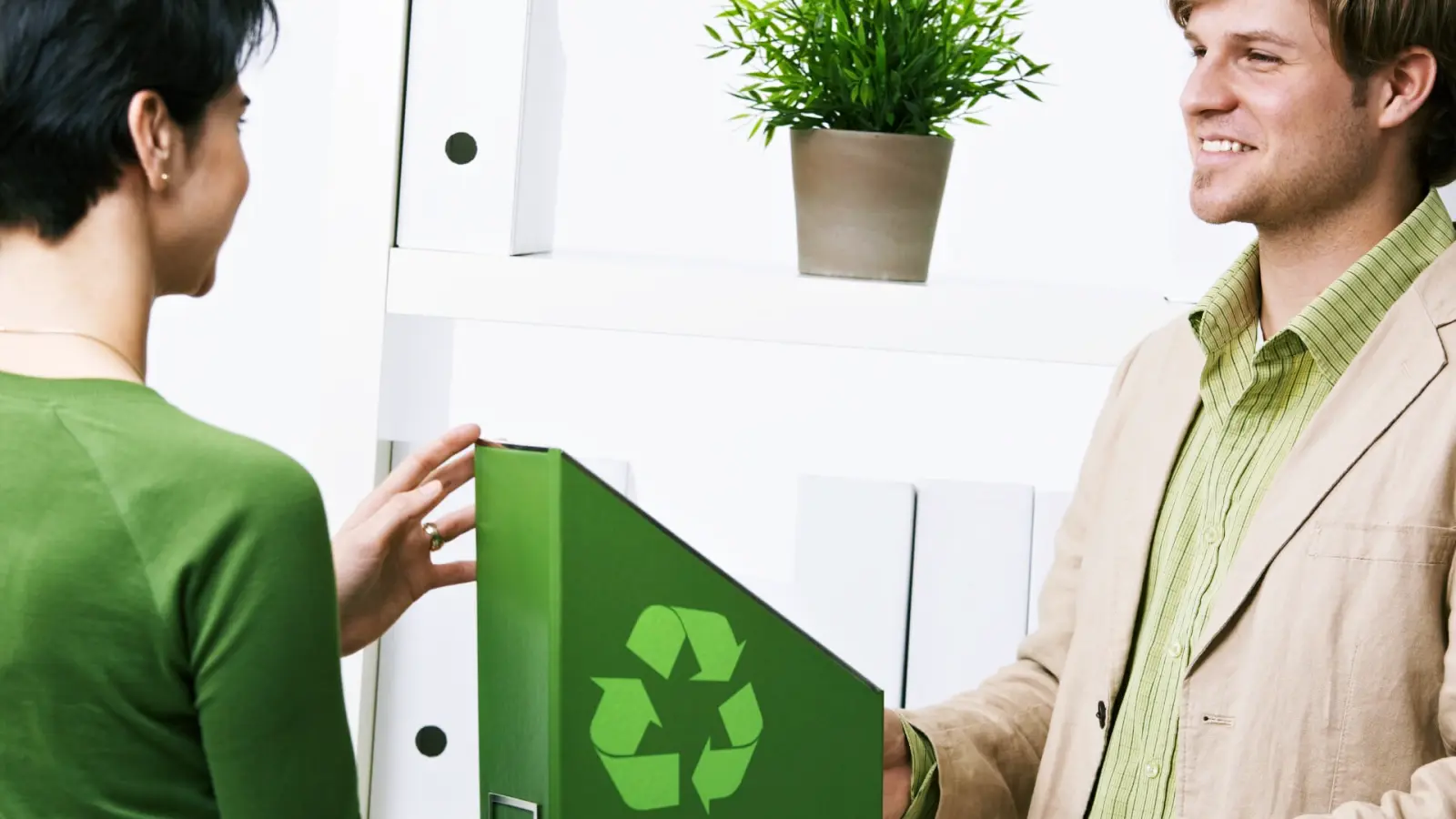 What is Sustainable Office Fit Out London
The modern office requires more than just ergonomic furniture and a coffee machine. It demands spaces that promote productivity, well-being, and sustainability. At SEI, we understand the evolving needs of London's businesses. Our office fit-outs are not only aesthetically appealing but also environmentally friendly. Whether it's using energy-efficient lighting or sourcing sustainably-produced furniture, our goal is to create workplaces that employees love and the environment appreciates.
What is Sustainable Commercial Kitchen London
Commercial kitchens, with their high energy and water usage, pose unique sustainability challenges. SEI tackles these head-on with innovative solutions. From energy-efficient appliances to water-saving fixtures, our commercial kitchen designs aim to reduce waste and maximise efficiency. Moreover, we always ensure that these sustainable inclusions align perfectly with the overall aesthetics of the space, guaranteeing that business owners don't have to compromise on style.
In conclusion, our journey with the Brent Business Climate Charter is just the beginning. SEI's commitment to sustainability is deep-rooted and ever-evolving. We believe in the power of design to not only beautify spaces but also to make them more sustainable.
Your feedback and insights on this venture are invaluable to us. Please share your thoughts in the comments below. If you're inspired to adopt a green approach for your interiors, reach out via the contact section or use the offer form below for a tailored proposal. Together, let's design a brighter, greener future for London!
Welcome to Climate Essentials Video: https://www.youtube.com/watch?v=B6iaCvDDvcA
Green Business Guides of Brent Business Climate Charter: https://www.brent.gov.uk/neighbourhoods-and-communities/community-priorities/climate-emergency/business/green-business-guides